The Dark One
Yew typically is a dense evergreen tree, of no great height, but instead with one or more massive trunks of very hard wood of dark, reddish bark and dark green, needle-like leaves.
Protected
These leaves are flattened and soft (unlike pine), spirally placed on their shoots, which makes their scarlet berries (arils) stand out easily in the autumn. Although the bark can peel off in strips, creating patterns, yew is otherwise unlike the pine, in that it contains no resin and, apart from the arils, all parts of the tree are highly poisonous, which would normally be a form of protection.
The One-tree wood
However, a most remarkable thing about the yew is that it is almost immortal. With its very slow growth and extraordinary regenerative ability, yew is the essence of longevity and resurrection. It can sprout again, even after losing its branches.
Whilst there are many trees that can produce new shoots after being cut down (hazel), or being storm-damaged (willow), and although others have root suckers (poplars) that are effective ways of reproducing themselves, none have the third way of reproducing themselves, as yew does, through the layering process - a highly unusual method in trees. Layering happens when a branch touches the ground and begins to put down roots from this point of contact. In time, if these roots grow sufficiently strong, then they are able to develop a new tree, independent of the original source. Sometimes however, they may never become entirely independent, but rather continue the growing process by surrounding the initial mother tree with further trees - as at Ormiston (East Lothian).
Sel-regenerating
However, yew has yet a further surpise because, as old wood within the trunk begins to rot naturally, a protective skin of new growth may start from inside it, shielding the new growth and allowing the yew to resurrect iself from the outside in.
If the growth of the cambium layer keeps up with the rate of decay (at an increase in girth of about one inch per twenty-five years, or for solitary trees about one inch per year), the result is that a yew that appears to be a hollow, decayed wreck is in reality simply self-regenerating. Out of death comes resurrection. There is no biological reason for a yew tree to die - it can virtually live forever.
Practical

Over 100,000 years ago
Together with boxwood, the wood of yew is the hardest of any tree in temperate zones, and very enduring. And it is not simply for sacred reasons that yew is significant. Its wood has been highly prized for practical reasons for centuries. A yew spear found in Clacton, Essex, dates from about 150,000 years ago and is the world's oldest man-made artifact. A yew bow, dated at 2,600 BC, was found in Somerset, yet a hill walker at Carrifran Wildwood (Scottish Borders), discovered an older one still in 1990. It was an abandoned hunting bow of 6,000 years old, found in the peat bogs there, that preserved it. And there is the 5,300 year old Iceman discovered on the Italian-Austrian border, who had a yew bow measuring six feet although he himself was only 5'2" tall.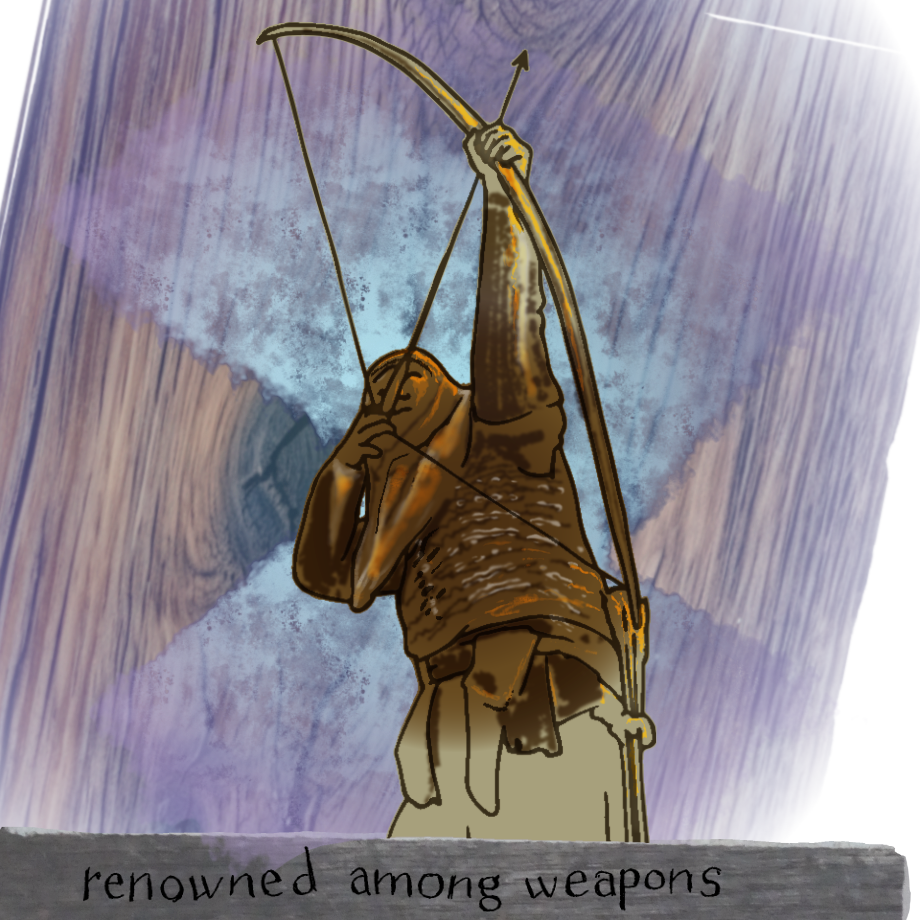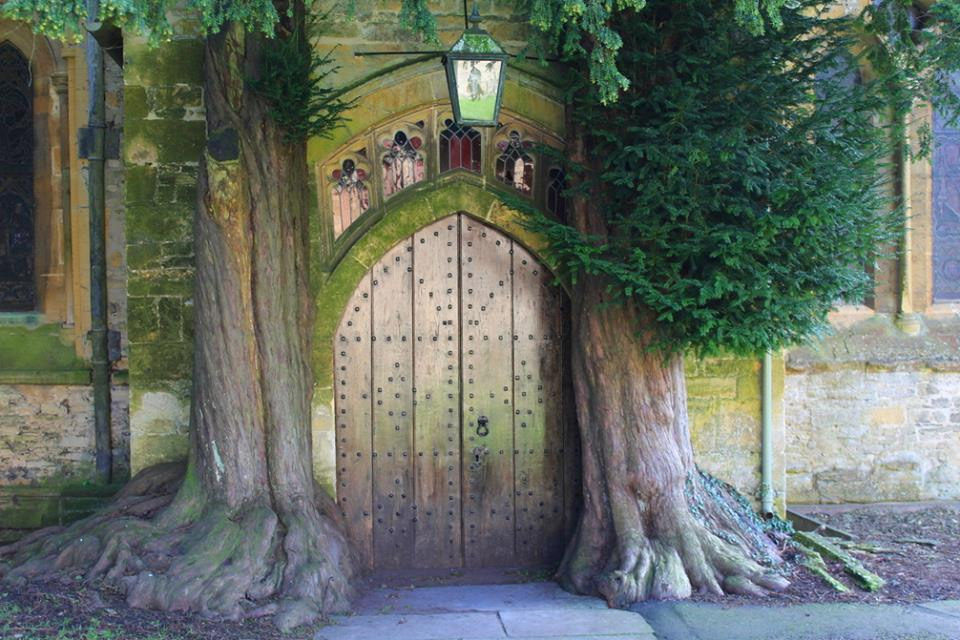 Archery dictat
The reason yew is now found mainly in churchyards stems largely from historical demand. Edward III, in 1369, made a law that every able-bodied man must be practiced in archery.
This entailed plundering of the natural yew forests, so much so that by 1492 England had to begin importing yew wood. Parliament then passed a law that every trading ship unloading in an English harbour be taxed four yew bows per ton of freight. The result of this was that nearly one million yew bows came to England within the next half century from the continent and no yew trees were left in Bavaria by 1568