Slow and patient
More of a bush than a tree, elder has sharply toothed spear-shaped leaves, generally paired in five to seven leaves on each twig. The twig itself contains a soft, white milky pith, and the leaves often have a rather acrid smell. This odour reflects the particular gift of the elder, which is to transform the organic substances it grows in and rebalance the soil.
Slow and patient
Typically it is found with nettles on old dumps, where the soil is full of nitrogen. The elder roots spread out initially from a gnarled centre, checking for nutrients and, when found, grow downwards. New shoots can appear from any part of its trunk at any time. Elder grows equally well in banks and hedges (where it is excellent for layering), by rivers or in open woodland.
Slow and patient
Large rings of strongly scented, bisexual flowers appear in June, and their creamy-white clusters change in autumn to the shiny black juicy berries that hang heavily from the tree.
Practical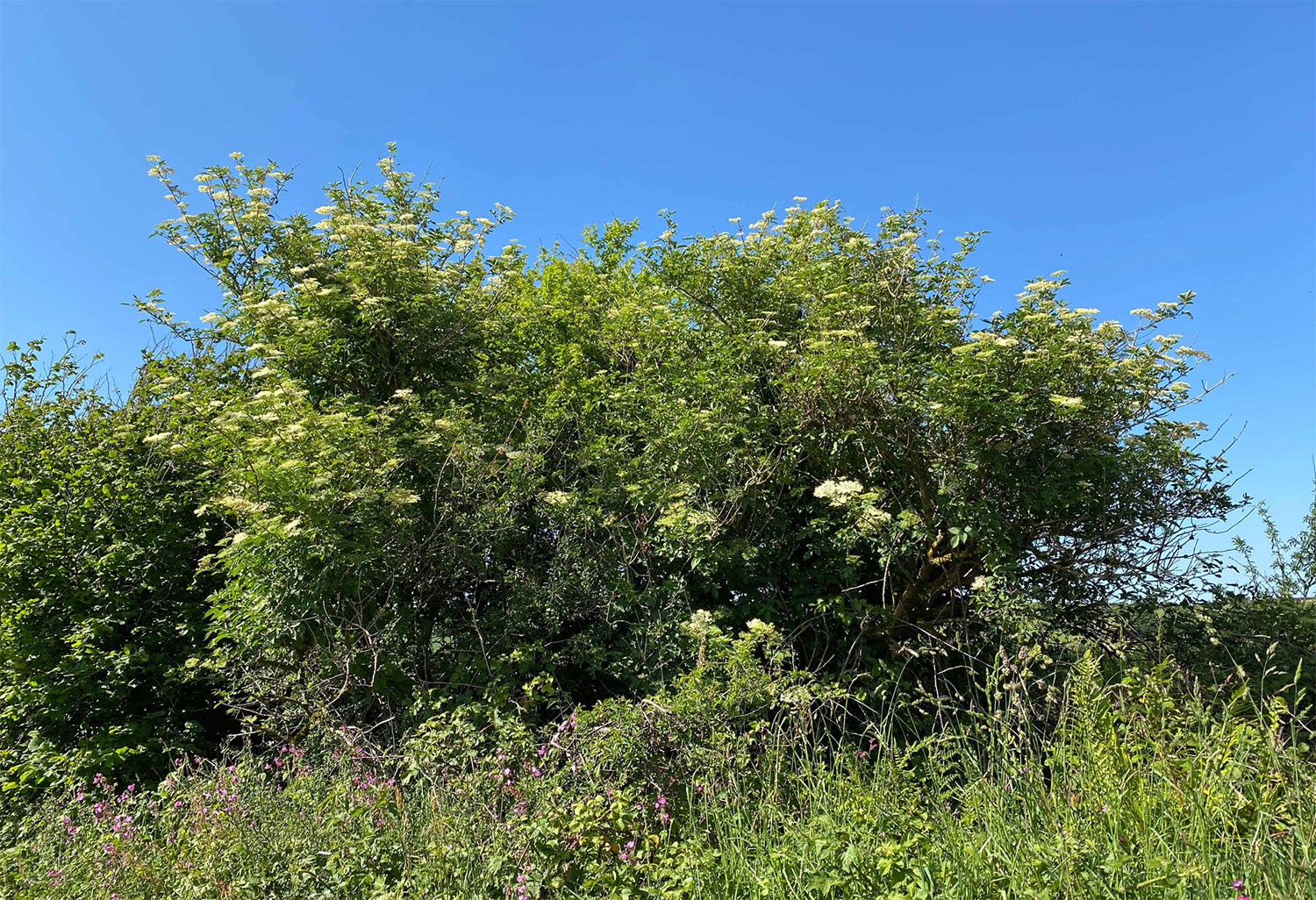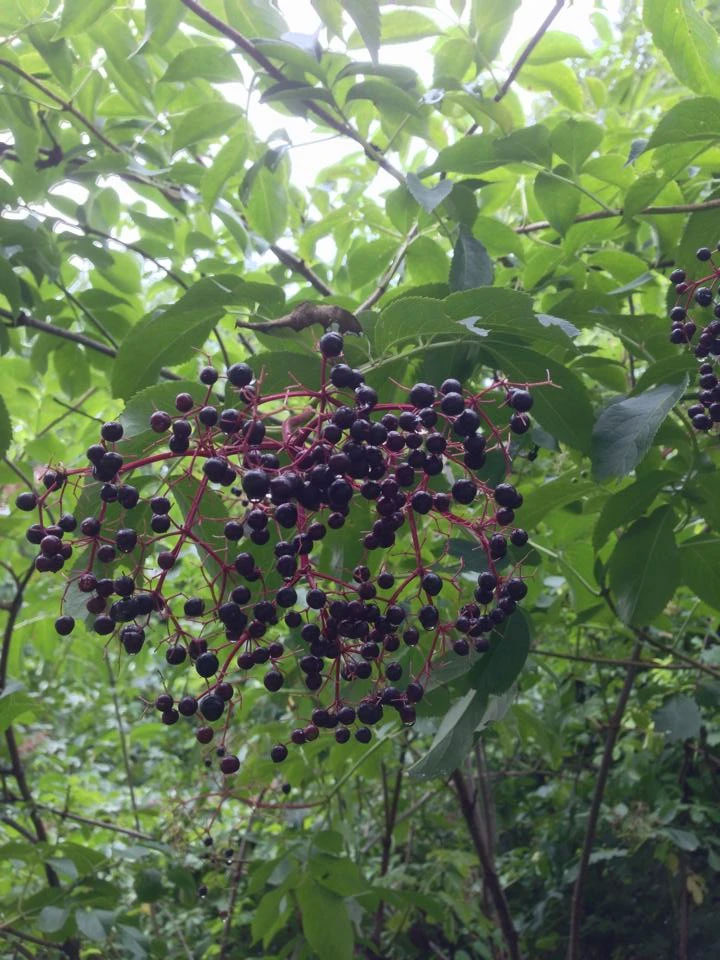 L
Both flower and berry are commonly used for many varieties of wine. However, every part of elder - bark, root and leaves - can have use and Sambucus is made from the elder, which treats infection. It can also be used to treat irrational fears, or bad dreams and psychosomatic illness. honeysuckle family: caprifoliaceae elder (sambucus nigra) . Both flowers and berries help to manage and reduce fevers and rid the body of toxins being diaphoretic, and can significantly reduce recovery times from influenza. It is also anti-viral and can heal cold sores or herpes.
Jelly soup
The 'Jelly ear' fungus can often be found on elder and, although treated as a delicacy in China, it may be best used in soups!